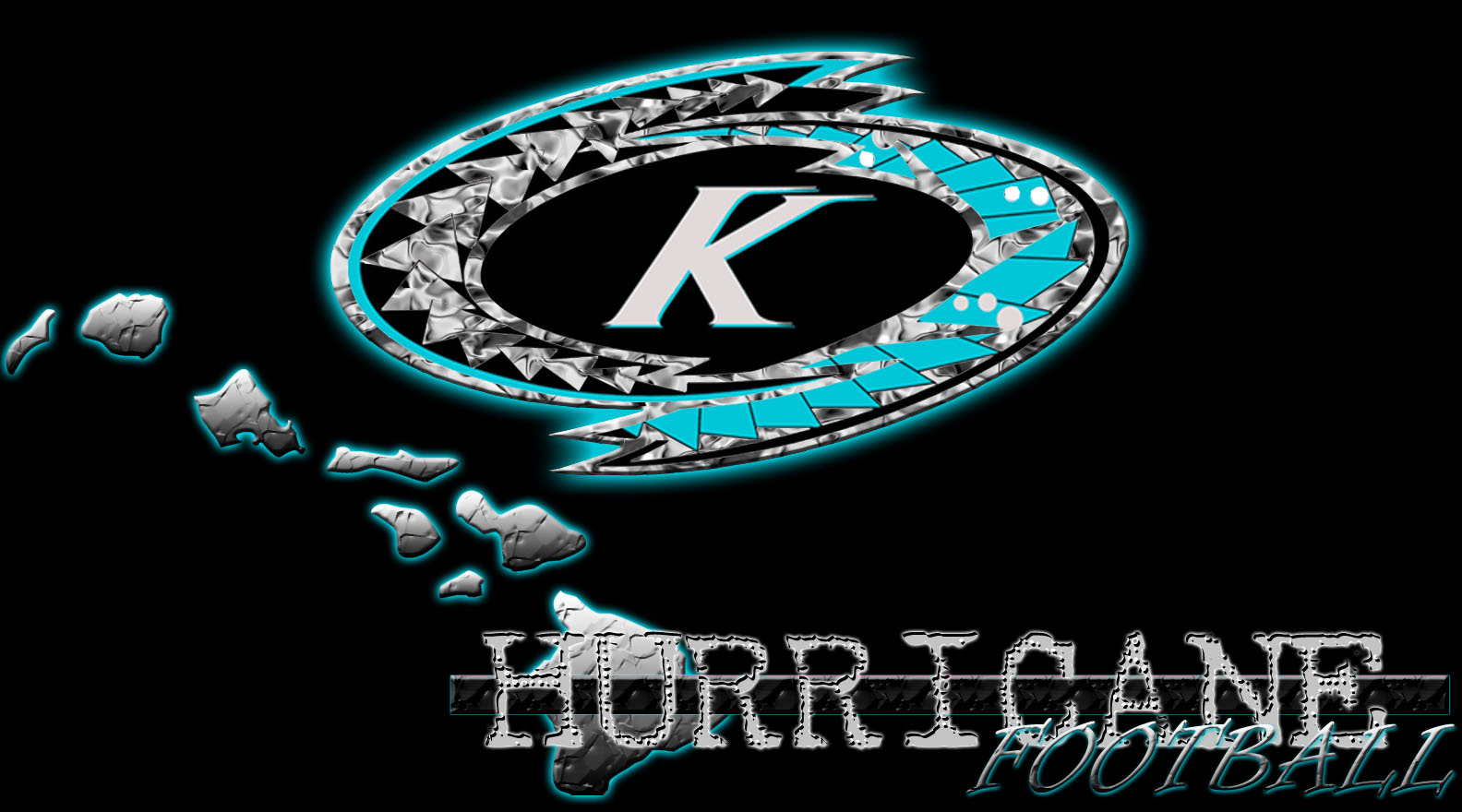 2013 KAPOLEI HURRICANES VARSITY FOOTBALL

Coach Hernandez exhorts his men before a game
WELCOME TO KAPOLEI HIGH SCHOOL
HOME OF THE HURRICANES!!
ONE TEAM
KAPOLEI HURRICANES
FOOTBALL PHILOSOPHY
Darren Hernandez, Head Football Coach
FOOTBALL MISSION STATEMENT

At Kapolei, we run a comprehensive year round football program that we hope to be the most prepared and passionate for life in the state. Our goal is to make playing at Kapolei one of our players ultimate life experiences.
PHILOSOPHY OF THE FOOTBALL PROGRAM:
The purpose of the football program is to provide an extracurricular activity for high school students which builds their character and leadership skills and allows them to grow mentally and physically while supporting their academic growth. The emphasis on teamwork and unity strives to teach the principles of working with others toward a common goal while demonstrating the rewards of supporting one another through both triumphs and defeats. We want our players to have a positive impact on the campus and in the community.In the long term, the football program seeks to assist youth to develop into "impact men"-those who possess the positive traits that will help to carry them throughout life to make them good husbands and fathers:character, leadership, self-discipline, responsibility, citizenship, respect, humility, self-confidence, persistence, and the ability to set and strive for goals.
OBJECTIVES OF THE FOOTBALL PROGRAM:
We want our team to be comprised of impact men-those who can understand and emulate the principles listed below in their own daily lives.
What is Leadership? Leadership is influence
What is the foundation for all leadership? Character
What is Character? Character is what you do when no one is looking
What is the foundation of character? Integrity
What is Commitment? A promise
What is Discipline? Doing the right thing - not the easy thing
What is Courage? Courage is not the absence of fear, it is going anyway despite the presence of fear
What is Confidence? Belief in Yourself
What is the key to Confidence? Preparation
Football Teaches Young Men about the RARE quality of life
Responsibility
Accountability
Respect
Enthusiasm
Football Helps Young Men to Develop the ABC's of living
Attitude
Behavior
Character
FOOTBALL: MORE THAN JUST A GAME
1. Teamwork – The ability to work with others is extremely important in today's world.
2. Commitment – Players must be at all practices and follow team rules.
3. Work Ethic – Peak physical condition can only be attained through hard work.
4. Pride in Performance – A feeling of accomplishment is realized through persistent application of effort.
5. Friendships – Lifetime relationships are developed through participation in sports.
6. Achievement – Players represent their communities, schools, and families. A feeling of togetherness is experienced.
7. Enthusiasm – In order to be successful, both football and life must be approached with enthusiasm.
8. Persistence – One learns to get up and go again after being knocked down.
9. Confidence – Self-esteem is enhanced through a series of achievements.
10. Athletic Ability – The skills essential for football are valuable in other sports.
11. Have Fun! – Football is fun to play and exciting to watch.
12. Identity – The team provides all participants with a sense of belonging.
13. Courage – Performance under pressure helps conquer fear.
14. Challenges – Participants learn how to overcome obstacles to success.
15. Better Grades – Numerous studies indicate students active in school activities perform better in the classroom.
16. Responsibility – The game of football holds individuals accountable for their actions.
17.
Success in Life
– According to the American College Testing Service, participating in high school activities is the major indicator of success later in life.

Coach Hernandez giving an impassioned halftime speech
CLICK HERE TO ORDER KAPOLEI GEAR!!!
Hey Kapolei Fans!! You can now buy Kapolei Hurricanes Football Sportswear Online!! Click the link below to check out this cool new feature:
http://www.prepsportswear.com/SchoolMain.aspx?SchoolId=1014867&system=teamstoreadmin&keyword=productlink"